Students
Expand your education through hands-on experience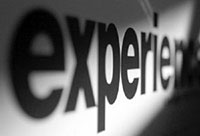 Academic internships are credit-bearing experiential learning opportunities designed to bridge your studies and career goals. They combine practical hands-on experience, research, and reflection to help you:
Apply classroom learning in professional settings
Explore career interests
Build professional networks
Engage in research relevant to your potential career field
Develop the skills and experience needed to launch your career
AIP serves all majors, and students intern in a wide range of community and industry settings. Our staff will work with you to facilitate a successful application and internship experience.
There are three ways to participate in AIP and earn credit for an internship:
Get help securing an academic internship: Use AIP's InternLink database to access hundreds of pre-approved internships, and/or talk with the AIP counselor for your major for assistance in your search.
Request credit for an internship you found on your own: If your opportunity meets our Internship Guidelines, submit a Student Developed Internship Form and follow our application procedures to request credit.
Participate in one of AIP's partner programs: Some academic departments and colleges have specially established procedures or requirements for AIP. See Earning Credit for details related to your area of study.
We encourage you plan ahead and talk with advisors from your major/minor department or college to determine how to best apply AIP toward your degree requirements.
Academic internships provide the opportunity to work closely with faculty to develop a research paper or project relevant to your internship and field of interest.  The final paper/project allows you to integrate what you have learned at the internship with scholarly work in your discipline.
Most students participating in the Academic Internship Program enroll in our AIP 197 course. Students intern for a designated number of hours each week, and work with a UCSD faculty advisor to develop a research paper or project related to the internship.
4 units: 10 hours/week (100 total) + 10 page paper
8 units: 20 hours/week (200 total) + 20 page paper
12 units: 30 hours/week (300 total) + 30 page paper
Typical internships are for 4 units, and a 2-unit option is also available during summer only. AIP 197 is a Pass/No Pass course.
AIP 197 is an upper division, special studies course for eligible undergraduates from all academic disciplines. At the time of application students must have:
90 units complete
minimum 2.5 UC GPA
completed at least one full-time quarter at a UC
Eligible international students may participate in academic internships. In some cases, international students need to complete special paperwork such as Academic Training (J-1) or Curricular Practical Training (F-1) to obtain work authorization. Check with the International Students & Programs Office to ensure you follow the proper procedures. Remember that processing can take weeks, and begin your AIP application process early to allow for timely completion.
EAP Reciprocity exchange students can participate in AIP, but will not initially be able to access the InternLink database. Contact the AIP office to request access.
Visit our Apply to AIP page for details on how to participate in the Academic Internship Program.