Securing an Internship
UCDC Internship: Application Process
Research: What career fields interest you?
Prioritize: Start searching early!
Make a prioritized list of 15-30 organizations you want to intern at
Some internship deadlines occur before the posted UCDC application deadline. You may still apply to these internships prior to being accepted into the UCDC program.
Contact us! Drop-in hours or schedule an appointment
Apply: Cover letter, resume, letters of rec, writing sample
Tailor and proofread your application materials to reflect the organizations you are applying to.
Follow organizations' instructions on how to apply.
Keep track of when you have applied to internships.
UCDC Internship: Selection Process
Follow up with organizations
Follow organizations' instructions for follow-up.
Allow a few weeks for your application to be processed.
Ask if it is possible to learn when they are expecting to start interviewing.
Prepare for your interview
Review position description and prepare for potential questions.
Get ready for your interview with a mock interview! (Big Interview @ UCSD)
Develop your story: use the STAR method (situation, task, activity, result)
Send a than-you email!
Select an internship that is right for you
When you receive an acceptance, thank the organization for the opportunity.
Think about the commitment and benefits for each position.
Once you accept an offer, stick to your decision!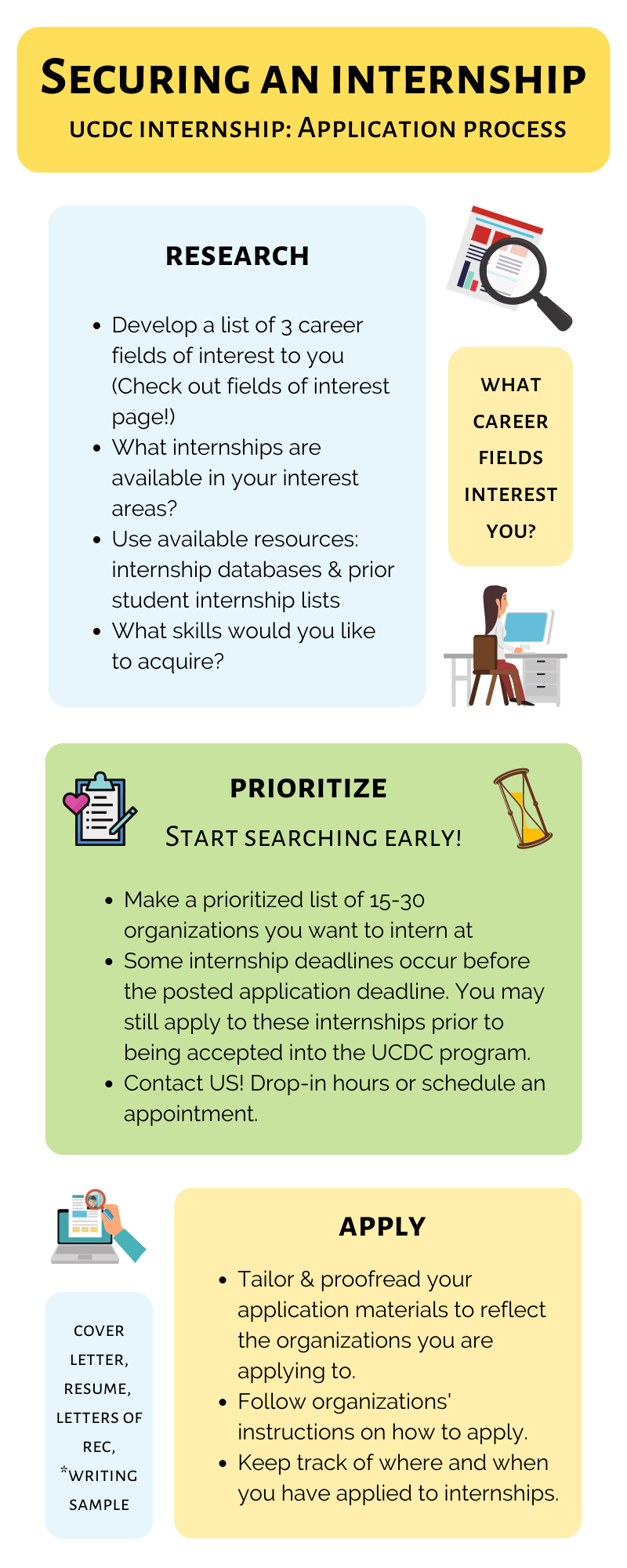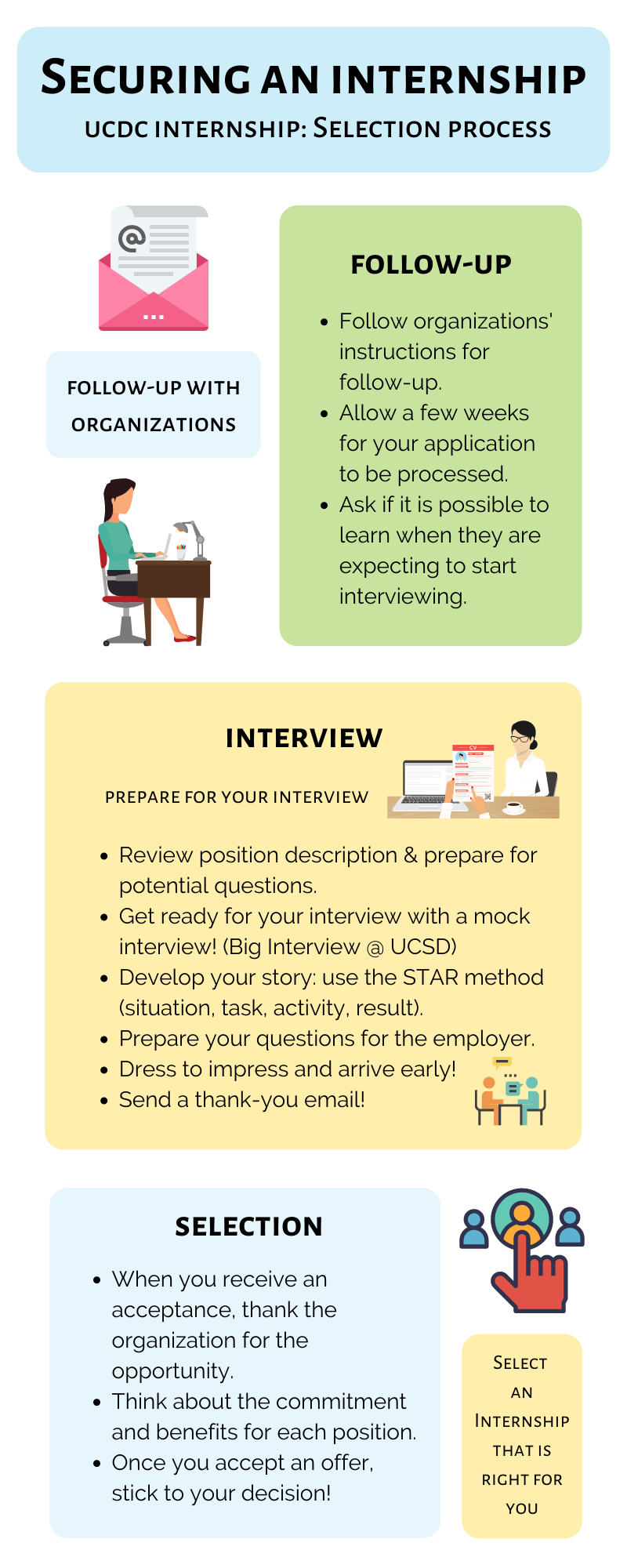 Download this Infographic as a PDF!